Online service is for workers wishing to upskill, re-skill or change industry
Mixes one-to-one mentoring with AI technology to ease workers' transition into higher education
Service also offers advice to businesses on how to adapt operations to meet clients' changing demands and bridge widening skills gaps in workforce
Major Medtech firms among first users
Atlantic Technological University has announced the launch of MyCareerPath.ie, a free online service for workers seeking to upskill, re-skill or change job.
The website, which was developed by the ATU as part of the €12.3million Higher Education 4.0 scheme, mixes AI technology and one-to-one human engagement to help workers access higher education and update their knowledge in way that's as seamless and flexible as possible.
Visitors to MyCareerPath.ie can book a 15-minute online consultation with a professional advisor, after which they gain access to a number of online tools which assess their motivators, interests, abilities and transferable skills.
The service employs AI technology to review a person's CV and conduct a mock interview – before providing feedback on a user's interviewing style. In addition, MyCareerPath.ie can also advise how any learning that has taken place in the workplace can be used to gain access to third-level courses.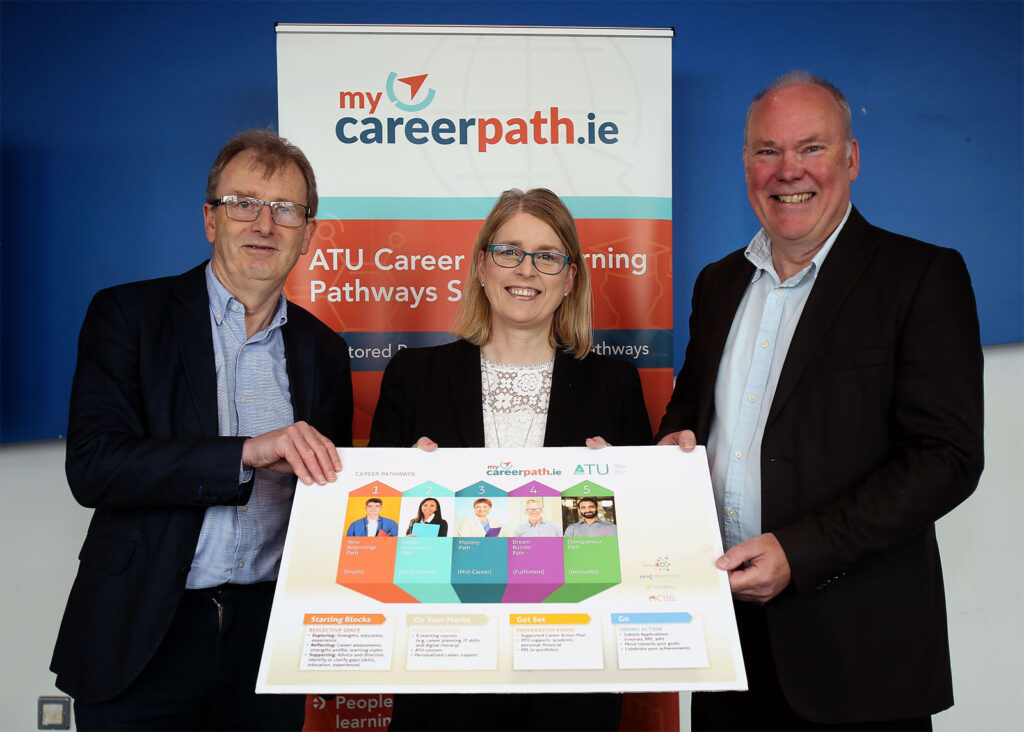 In what is a first for services of this kind in Ireland, users benefit from a 30-minute one-on-one meeting at the end the process in which an advisor measures skills gaps against a person's goals and then advises on next steps, including the choice of potential ATU courses.
MyCareerPath.ie also offers a free service for businesses – helping with advice and tips on changing demands from clients and skills gaps within their own workforce. Businesses can request advisors from MyCareerPath.ie to meet with their teams, identify potential gaps and come up with solutions.
The ATU liaised with employees from a range of organisations, including American medical device company Medtronic during the website's pilot phase, and more than 50 people are now completing learning pathways.
The website was officially launched at an ATU business engagement event which took place at the ATU Galway campus on June 22.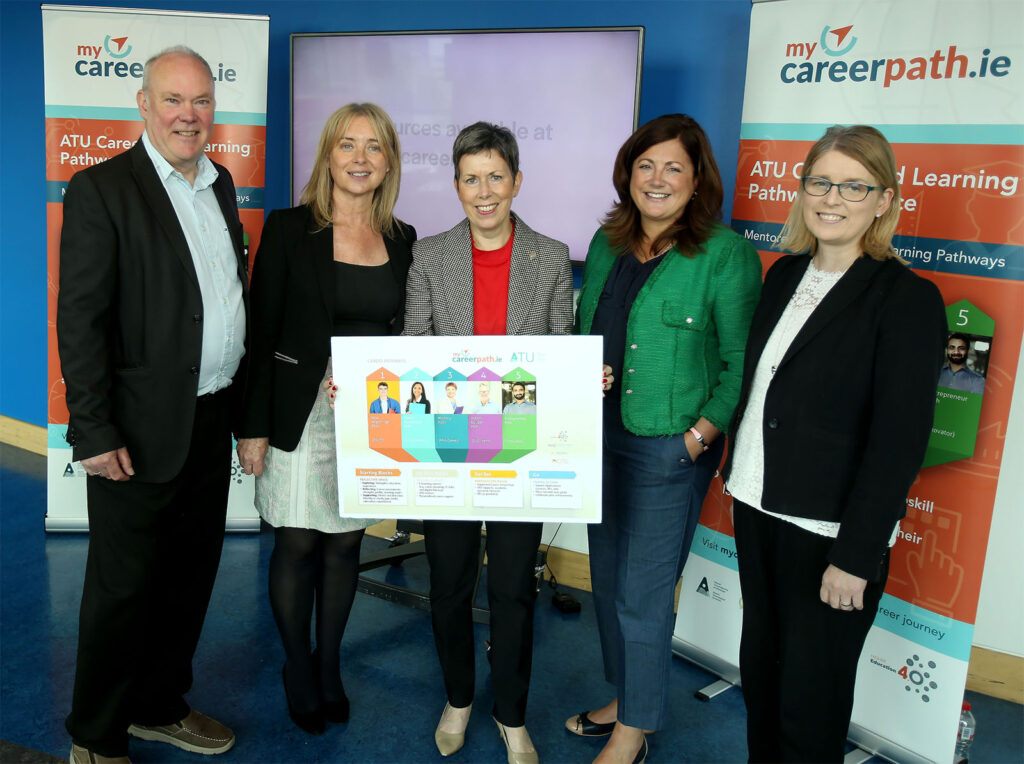 The event brought together representatives from businesses across the West and North West to assess the degree to which higher education institutions are meeting the needs of enterprise in the region.
Commenting on the launch of MyCareerPath.ie, ATU President Orla Flynn said: "Providing improved access to third level education is a goal of Atlantic Technological University (ATU), and the service provided by MyCareerPath.ie is one of the ways we are going to achieve this. The combination of one-to-one career advice with an impressive bank of e-learning courses, plus interview and cv tools powered by cutting edge technology, provides learners with a service that is unique to ATU.
"If you are thinking about upskilling, retraining or returning to the workforce then visiting mycareerpath.ie to make an appointment with an advisor would be a great place to start. We are offering this service to businesses across the wider ATU region to help advancing both business and the future for our ATU graduates."
Careers and Recognition of Prior Learning Manager, HCI Higher Education 4.0 Project, Bride Killoran said: "The vision for this project was to help learners access education and build their confidence in this regard. Our aim was to create a service that would transform this process for them and help people really understand their strengths and how they can be enhanced.
"The first group are finishing up the programme at the moment and the feedback has been incredible from both the people who have gone through the programme and their employers. What's really striking is how learners have all mentioned how much this has helped their self-confidence and that they are now considering educational opportunities they would never have considered."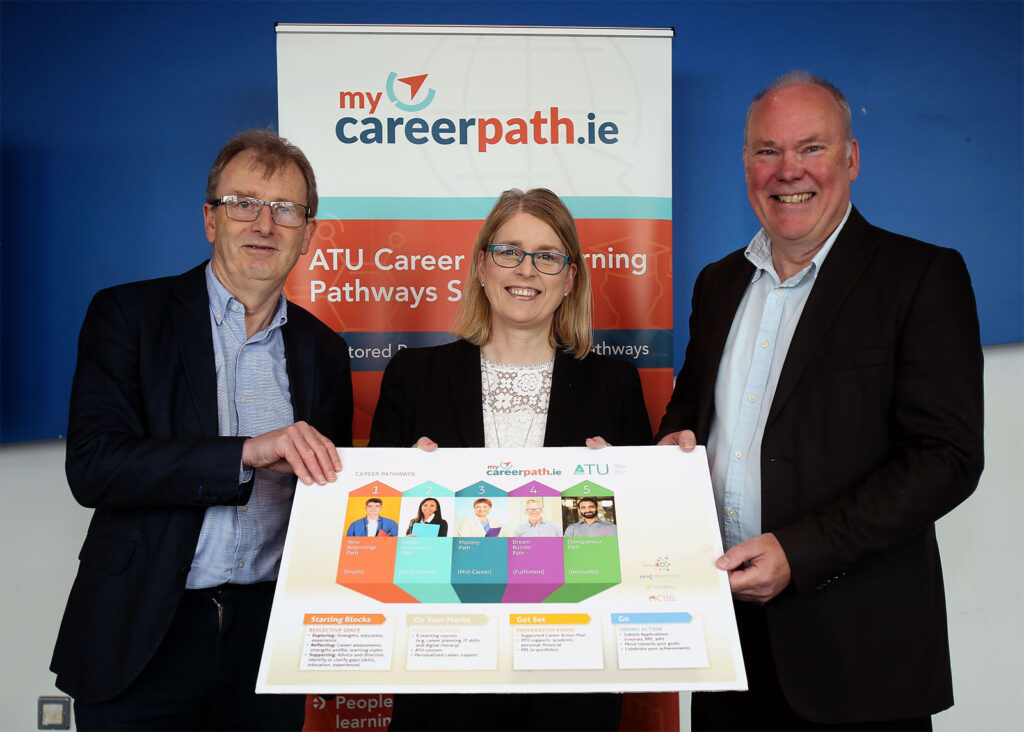 Ester Howe, who has completed the programme said: "While researching a course to further my formal education and career prospects, I was introduced to MyCareerPath.ie. I was assigned an excellent mentor who supported, guided, and motivated me through the process with regular online meetings, emails, and tracking progress. Each step emphasised my abilities, skills, and strengths, aided by online assessments, short, informative video tutorials, and research into the various learning paths on the website. It has given me the confidence and tools to apply and pursue my education."
Training and Development Consultant with Medtronic, Mary Kearns, said: "Medtronic were delighted to be a part of the pilot of MyCareerPath.ie and we have placed a number of our employees on the programme. We have been so impressed by the service that is provided by the ATU and it is clear that it has been developed with the needs of employers and employees in the region in mind.
"The combination of the e-learning tools and career assessments with the personalised advice provided by the Career and Learning Pathways advisors is second to none. It has given our employees clarity around their career paths and the motivation and confidence to pursue further education and training. We would have no hesitation in recommending MyCareerPath.ie and we see it as a valuable resource that should be leveraged by other companies in the region."